About Simply Soil
_____________________________
Always the right soil at hand
Simply Soil is ideal for all types of plants, seeds and cuttings. It can be used for terraces, balconies and indoors. With Simply Soil, you always have the right potting soil in stock. Because it is compact and clean, it can be stored anywhere you like.
Very nutritious and high quality
Simply Soil is made by mixing thoroughly washed coconut debris with a sustainable fertilizer, after which it is compressed into a tablet under high pressure. The use of water will make the tablet swell up again up to 8 times its volume. Due to its structure Simply Soil is an airy potting soil with excellent properties for the development of roots. It absorbs water amazingly fast and holds water for long, even after an extensive period of dehydration.
Ecological and sustainable
Coconut debris is released as a residue during the processing of coconut bark. Thus leaving no ecological footprint, in contrast to the extraction of the basic components of most potting soils. In this way Simply Soil is a better ecological alternative to conventional potting soils. Take good care of and enjoy your plants, while preserving our natural environment as well.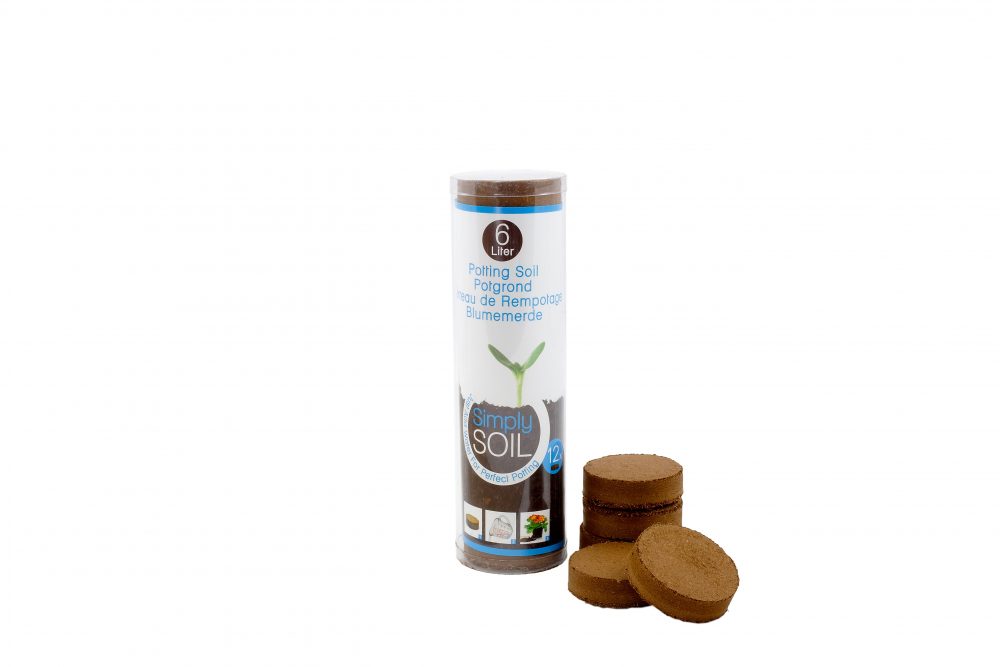 OUR BRANDS
_____________________________
The Eazy Plug System is a natural and sustainable, breakthrough growth solution for propagating and growing all of your plants.
Get in touch with us and find out what we can do for you!
Eazy Plug
Tijvoortsebaan 2,
5051 HJ  Goirle,
the Netherlands
How can we help you? Fill out the form and we'll respond as soon as we can.